Fuerteventura Accommodation
Fuerteventura offers a wide choice of accommodation, the most popular types being apartments, hotels, villas, bungalows and rural houses. If you're travelling on a budget or looking for luxury accommodation, Fuerteventura has something to offer.
Most hotels on the island are of superior standard and offer all of the luxuries you'd expect from any international hotel. Apartments can range in standard from pretty basic to luxury whilst some complexes incorporate the two - aparthotels have apartments as accommodation whilst offering all the services a hotel would. Villas offer you self-catering facilities of a more luxurious type whilst rural houses, whilst being a little more basic in general can be a more economical choice for small groups or families. The good thing with Fuerteventura is everything is still so new! The island didn't prepare much for tourism before the 1990s and boomed from then onwards.
Apartment Complexes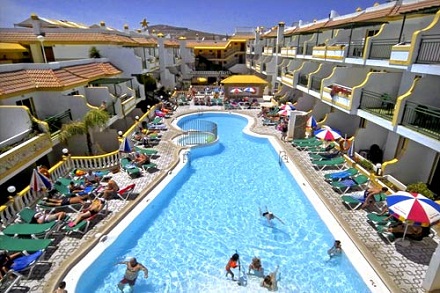 Watch for the rating to see what you can expect. Almost all apartment complexes will have their own pool on site. Cooking facilities can be quite basic, often consisting of just 2 hobs/rings to cook on so check in advance if you plan eating in most of the time. Eating out can be a better alternative than slaving over a hot stove and prices in lanzarote are extremely reasonable compared to - well - anywhere else really. A fridge is standard and whilst lots of places advertise the fact they have TVs, they may have little or no choice in non-Spanish chanels and usually charge around 100 pesetas for an hour of viewing. Air conditioning is extremely unlikely though fans are usually available for hire from reception. Not all apartments have irons, hairdryers, kettles or toasters so again, check in advance if you can hire them at reception or should bring your own. Usually your travel agent has all this kind of information for you.
Larger and higher rated complexes will have thier own on-site entertainer, their own restaurant, bar, games or activities room, supermarket, laundry and children's facilities such as pool and playroom.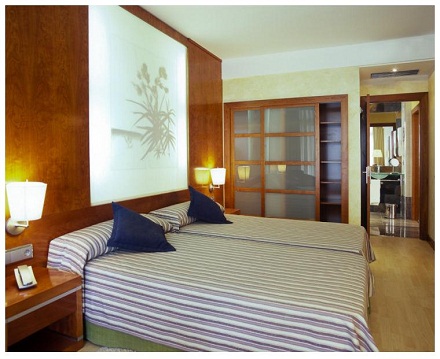 The main difference between hotels and apartment complexes would be the accommodation itself, a bedroom rather than apartment, along with the standards of service and maintenance being much higher. All the usuals such as pool, restaurant, bar, room service and usually air-conditioning should be expected, along with smaller differences such as a phone in the room, satelite TV, probably a health-club/gym. Hotels are much better staffed than apartment complexes so if you really wanted to be pampered and in more luxurious surroundings go for an hotel. Otherwise the apartments are a more spacious option and aparthotels can often offer the same or more facilities than those of an hotel.
Villas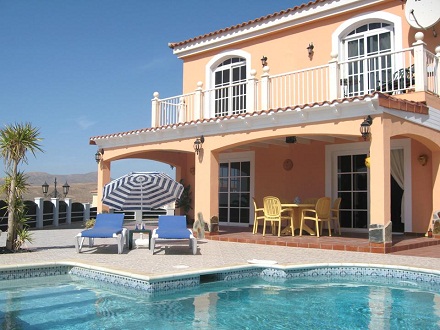 Quite a range here, from small, 1 bedroom (more like a bungalow) to luxuriuos 4 and 5 bedroom mansions! Locations all around the island - in a resort, by the beach or away from it all in the countryside. Obviously, the price your asked for will be the guide here though most tour operators will also grade villas with their own ratings. Most comprise of living room, seporate kitchen, seporate sleeping accommodation, seporate and/or ensuite bathrooms and a garden area with pool. Kitchens are well equipped with everything you need (unlike apartment complexes!!) Villas are usually contracted out to tour operators so you have a rep to look after your needs nad provide information and is your contact with the owners/maintenance should anything go wrong or you need any extra equipment or services.
Rural Accommodation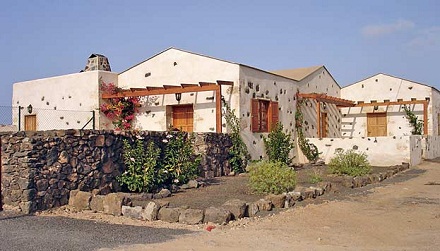 The most likely place to find rural accommodation for hire nowadays is on the Internet. Generally, you'll have a more "rustic" style villa. "Rustic" could be translated into "more traditional" or just "generally older and not as well kept". Less expensive than a villa you're unlikely to have a pool, rep or staff on hand to help you though someone will be just a call away (usually the owners) and you'd find the same facilities otherwise that you have in a villa. Location-wise, usually away from it all in the countryside. You will also find private accommodation in smaller, coastal towns such as El Cotillo.