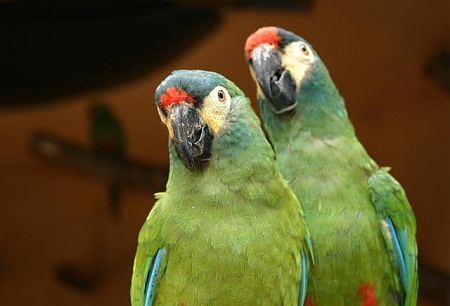 Palmitos Park
I
n summer 2007 Palmitos Park suffered badly from a deliberate forest-fire which destroyed a huge part of our national parks and much of Palmitos Park. You can read more about the fires on our forum at this link.
Palmitos Park suffered considerably, around 60% of the Park was destroyed by the fires. Many animals were evacuated but many of the birds had to be set free as there were no homes for them. Some knew no better anywhere else so flew back to the park and perished in the fumes.
On August 4th 2008, Palmitos Park re-opened, renovated with additional attractions and huge projects for the future, it promises to be better than ever. This month (August) we will get down there to see the changes, get plenty of photos and report back to you via updates on this page.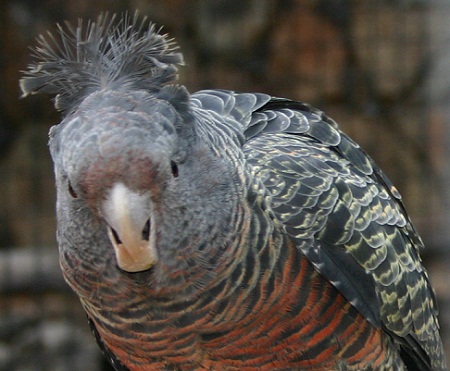 Barranco Los Palmitos, s/n. Aptdo. 107- Maspalomas.
San Bartolomé de Tirajana
(Gran Canaria).
Tfno. : 928.14.02.76.
Fax: 928.14.11.58
e-mail: pp@aspro-ocio.es
Official web-site
www.palmitospark.es
Open 09:00 - 18:00
7 days a week
(Adults €28.50 Children €21)
Palmitos is a park that specializes in topical birds from around the world, though it also boasts other excellent facilities including aquarium, orchid house,butterfly house and an alligator pit! A subtropical oasis, set at the foot of the mountains, not far from Maspalomas and is one of the most relaxing places I have visited on the island, well worth taking a full day out to enjoy. It's 200,000 meters square in size with lakes, springs and streams, shady palms (51 classes from around the world and more than 1,000 in total), 230 species of exotic birds, many of the 1,500 housed there are allowed to fly and roam freely through the park.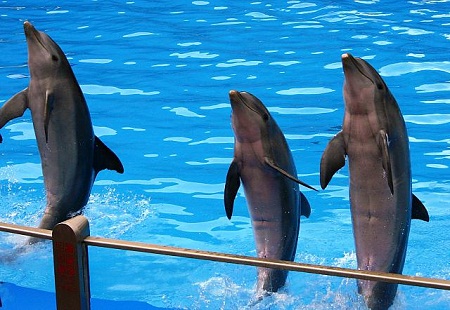 The aquarium is spectacular, 1,000 square meters in area and houses both sea and fresh water fish, dip your hand into a tank full of red-bellied piranha! Their natural environment has been recreated in miniature and is just as spectacular to see as are the fish themselves. Pass through the butterfly and orchid houses and cool down afterwards back under the palms whilst feeding many of the birds that wander around that area. Before lunch we stopped off at the alligator pit. There were some turtles in there too so we waited to see if the alligators went for them before heading off for lunch.
The restaurants in these places are never cheap so don't plan on this being your main meal of the day. There's a good choice but having tried a few things, I'd say the sandwiches are the best bet as some of the hot meals look and taste pretty awful. It's also here in the restaurant that you'll see the parrot show. I think they planned it for the kids but it's the adults that seem to push their way forwards to the best seats, very entertaining. There are 8 of these shows throughout the day, each one lasting 25 minutes so don't panic if you arrive at the restaurant having just missed one.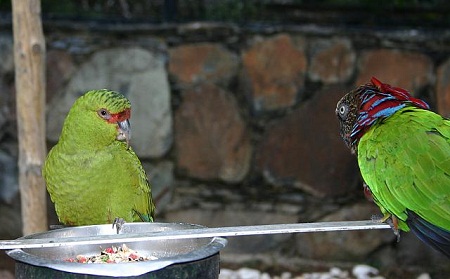 Visiting the remainder of the park and exhibits takes you up through the cacti gardens where you'll get a breathtaking view down over the entire park. Finally, as you're leaving and just before the exit, don't miss the display of humming birds. New(ish) is the "birds of prey" area where daily shows are held with the birds flying inches from your head! Watch them climb the hot currents until they disappear in the distance then take a few seconds to dive all the way back down for a lump of meat being thrown for them by their trainers. Impressed I was.
A bus service to the park runs from Puerto Rico. The number 70 leaves at 10:00 10:45 11:45 and 12:45 with return times from the park at 13:3015:30 and 18:00. This stops at the main bus station in Faro Maspalomas aswell. From Playa del Ingles & San Agustin you need the number 45 service.
More details of the bus times and routes here.
The taxi fare each way is approximately 20 euros.