TRAVEL GUIDE
Adeje Weather
Tenerife Holiday Guide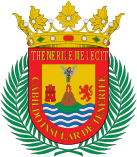 The Canary Islands are set off the coast of western Africa, the archipelago consists of 7 islands and 6 islets and is divided into two provinces. At the east, the first one is called Las Palmas de Gran Canaria with 3 islands - Gran Canaria, Fuerteventura, Lanzarote and the islets. At the west is Tenerife, La Palma, La Gomera and El Hierro which form the second province named Santa Cruz de Tenerife.

Between 1833 and 1927 Santa Cruz de Tenerife was the sole capital of the Canary Islands, until in 1927 a decree ordered that the capital of the Canary Islands is shared with the Las Palmas, as it remains at present.


The islands belong to Spain and although part of the European Union, avoid various European custom/duty charges. The Canaries enjoy hot sunny weather all year round, duty free prices and are home to some of the best beaches & weather in Europe.


Tenerife is the largest and most populous island of the seven Canary Islands, it is also the most populated island of Spain with a land area of 2,034.38 km² (785.47 mi2) and 908,555 inhabitants, 43% of the total population of the Canary Islands. About five million tourists visit Tenerife each year, the most of any Canary Islands. Tenerife hosts one of the world's largest carnivals and the Carnival of Santa Cruz de Tenerife is attempting to become a World Heritage Site.


Tenerife also has the highest elevation of Spain, a World Heritage Site that is the third largest volcano in the world from its base, El Teide.


The purpose of this site is to offer my knowledge & experience (having lived on Gran Canaria & worked in tourism here since 1997) plus resources so you can get the most out of your visit to the Canary Islands.


Start browsing the guide by using the links to the left, check the different sections via the icons at the top of the page and check our news & updates via the facebook feed on the right.