Tenerife Nightlife

The commercial areas where large numbers of bars are located is where most people go to enjoy most of their evening. Most bars have some form of entertainment. For the early part of the evening they have huge screened TVs showing various programmes from all over Europe, usually comedy shows for us Brits but if there's a football match happening back home then it's on TV here too in one or many of the bars. Later on there's a DJ as the music gets turned up. Some bars have other forms of entertainment as well, there's always karaoke somewhere, quizzes, darts tournaments and so on. The larger bars have a small dance floor and stick with the DJ as entertainment. Bars are open all the way through the day, closing in the early hours of the morning whenever they start getting quiet, usually from 3am midweek and from 4 or so at week-ends. If it's busy, it's open. A beer or a (big) short by the way costs around 2/3 euros. Check out the "towns/resorts" section for the best area to go for your drink!

Going out for a drink in a bar is what makes most people's holidays here by the way. As well as the measures of alcohol you get, the music and the games and entertainment it seems to be the people here that make the night. As well as everyone being "up for it" (a good night out), you'll find the staff in these places extremely entertaining and friendly, that includes the management & owners. I've been asked to stress that so many times by people who've been here, so I stress that!!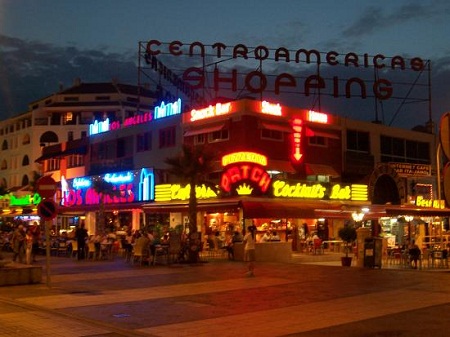 NIGHT CLUBS have the same policy with their hours but open nearer midnight and tend to stay busy an hour or so longer. Drinks are a lot more expensive and there's an entrance fee at week-ends but promoters give away free entrance tickets midweek so look out for them. Once again, check out the "towns/resorts" section for the best area to go for your drink!
If you're out at night in Playa de las Americas there's a couple of areas to head for; start of at the "Patch" where the livelier bars are and then move on to the adjacent "Veronicas" where the bars get wilder and the best clubs are.
One thing with the drinks here, if you're drinking what we call "shorts", half your glass or more will be filled with alcohol before the mixer goes in, generous measures indeed!
You need to be 18 to be able to consume alcohol in the bars here but under 18 is fine to go in accompanied by an adult. In fact, some of the bars have children's parties very early on in the evening.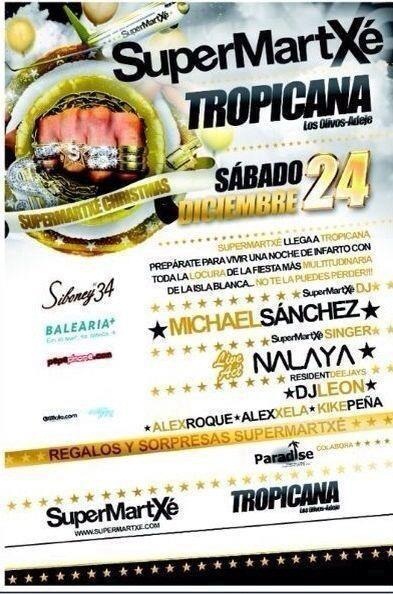 If there's a major Spanish holiday or often for no reason at all during July and August, big club nights or "one-off" events are held at various places around the island with some of the biggest DJs in the world performing (David Guetta, Roger Sanchez...) and/or organised by some of the biggest names in clubbing such as Supermarxe.
If you're looking for something lower-key or more cultural to do to pass away the evening then of course there are other options away from the clubs and bars. The Mare Nostrum resorts is three very large, luxury hotels together located in Playa del Ingles. The Cleopatra Palace has a theatre which you can't miss as it's a giant pyramid and offers shows each evening during the week, often some very spectacular flamenco shows. Check what's on here
If you're staying in the north of the island then it is worth checking what's on at the Auditorium in Santa Cruz, perhaps an Opera, an Orchestra .... their website can be found here.
In the south check if there's anything on you might life at http://www.faro.chillart.org/