Adeje Weather
Tenerife Resorts

As with the other Canary Islands, the south of the island received much hotter weather, more hours of sun throughout the year than any other part so most of the tourism heads there; that's where you'll find the (purpose built) tourist resorts and developements.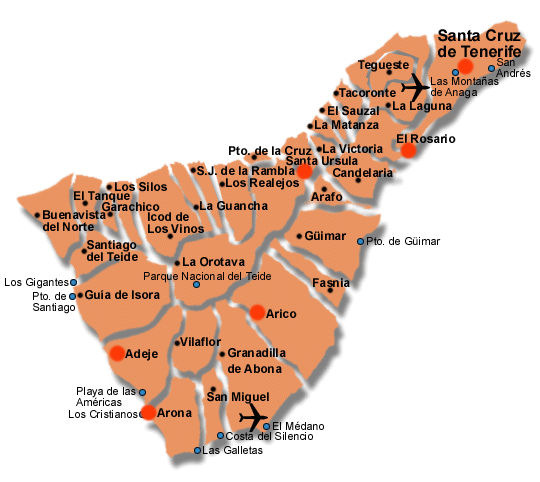 To confuse things a little, the resorts fall into three regions each with its own council/governing body - Adeje, Arona & Guia de Isora, worth mentioning as you'll hear about them in hoiday brochures or when looking for hotels, apartments.... Arona is closest to the airport, then comes Adeje (Costa Adeje) and after that is Guia de Isora.
Within each region are several holidays resorts, the most established and well-known ones being Los Cristianos (Arona), Playa de las Americas (Adeje) and Los Gigantes (Guia de Isora). Most of the newer resorts lie just to the west of "Las Americas" and include Torviscus, Fanabe, Playa del Duque & La Caleta. A cab from La Caleta on the edge of Adeje over to Los Cristianos right over the other side of the region would take about 15 minutes and cost around 4 or 5 euros.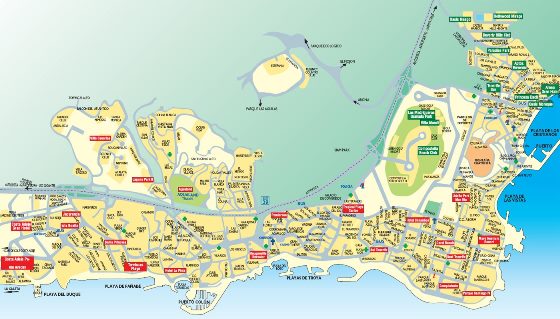 Click on the image above for a larger view
Los Cristianos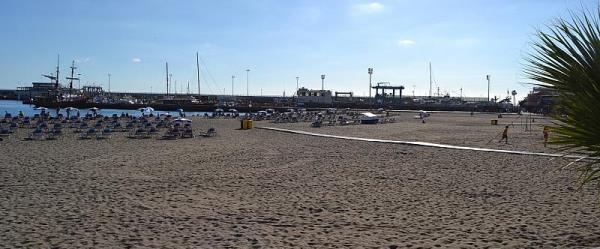 Long-established favourite with families and a more mature crowd. Everything seems to be on a slower, more relaxed pace along the sea-front, around the complexes and by night when compared to the surrounding area. The resort is also home to many residents and away from the promenade and beach there's a residential-town feel with businesses, shops, supermarkets and town church.
Once a fishing village the harbour is still very much there, as are the fishing boats and now a great choice of boat trips for the tourists. If you decide to go whale watching it's almost a cert that you're going to find the whales that live off the coast and probably dolphins too.
A new attraction on the edge of the resort is the largest aqua park in Spain - "
Siam Park
".