Car Hire - Tenerife

Car hire charges, along with accommodation charges and many other holiday costs can vary, depending on the time of year you're staying here. Whilst each company has their fixed prices, quieter months will see various discounts being offered, so ask first for any special prices that may be available, such as "three days for the price of two"...........
From my own, personal experinces around Spain in general, the cheapest and easiest service to book with by far has to be www.email-car-hire.com Their agent here is "Record Rentacar". I was worried with such low rates I'd end up not getting the car I wanted but ALL of Record's cars are less than a year old and my last booking, I actually got upgraded from a B to a D group.
I've been told about a company in the UK that seem to offer the next best prices, EXTREMELY competative at the very least. They are called CarJet.com. They offer free hotel delivery or you can collect your car at the airport. From what I have seen and been told, this is cheaper than booking a car once you're here.
I've had lots of feedback on this one and almost all of it is good. I've used them half a dozen times and friends of mine andother 4 or 5 times and the rates were unbeatable. I've had 2 complaints though that they delivered the car late to the hotels so chase them if it's not spot on time, and another comment that a jeep was far from mint condition. Hertz are pretty good though and vehicles usually 6 months or less old so "previous owners" must have messed it up pretty bad. Take your chance though, 50 or 60 fantastic comments and 3 not so good but not drastic.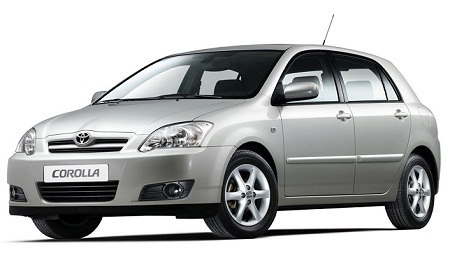 "I contacted you a while ago re taxi transfers in Tenerife, to which you kindly replied. In the end I contacted "Car Jet.com" to hire a car from the airport. Their service was superb - I booked on line, received a rental voucher by email, and on arrival at Tenerife airport, a rep was there with the paperwork and the keys to a virtually brand new Clio. Their service was superb. I plan to do the same in October when I visit Gran Canaria. The price was around £164 (including a 10% discount) for 2 weeks car hire. Superb!"
Another company I've been told about that offers a pretty good deal called Holiday Autos
Both Hertz and Avis have an online reservation system where you can check their current rates, availability and book a car online. Around the resort of Puerto Rico & Maspalomas there are about twenty different car hire companies to choose from and double that and more in Playa del Ingles.
Of course you'll need your driving licence if you want to hire a car, along with your passport. Most companies require the driver to be 21 years old or more with a clean license and at least one years driving experience. If the police stop you and you haven't got your passport you'll receive an on-the-spot fine of €400! So don't forget to keep that with you wherever you go in the car. All driving licences are valid here, European or not.
There's often a "hidden extra" charge called SCWD or "Super Collision Waiver Damage" so make sure the insurance you have covers absolutely everything. If the SCWD is optional and you don't take it you're liable for the first €400 or €500 of any damage or scratches incurred and the main insurance kicks in after that's paid.
Driving is on the right hand side of the road, with speed limits and warning signs very well marked wherever you go. Buses and taxis always expect you to give way to them and it's a good idea to do this if you like driving safely! Parking anywhere around the resorts is easy to find and often free. If you want to park in the very center of a resort you'll probably find blue lines/markings which means "pay and display" so look for the ticket machine.
Driving around Puerto de la Cruz, Santa Cruz, Las Americas and Los Cristianos isn't as scarey as it might seem - lots of traffic but pretty slow for the most part. It's easy getting around the busier places with everything well signposted. The only difficulty will be trying to find free street parking, you'll probably be better off heading straight for a paid parking building when you're ready to get out and walk around.
The motorways on the east side of the island will take you easily and quickly from the south of the island to the north and accross most of the north coast to Icod. There's a good ringroad system avoiding the two cities in the north if you don't want to go in them.
The roads up into the mountains are very good and easy to navigate and of course, a trip up into Teide national park is a must .